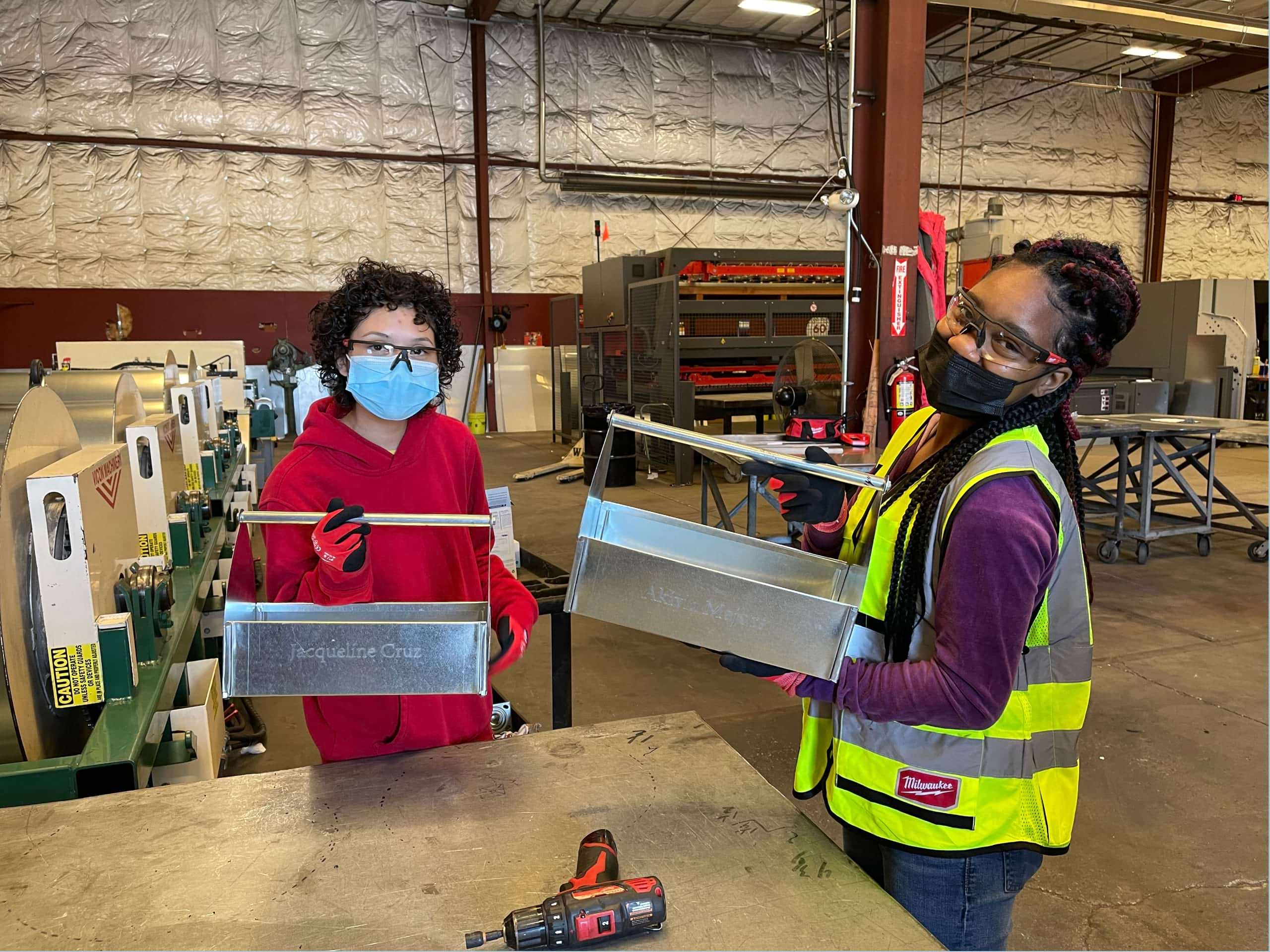 "I'd been wanting to do something like this for 20 years," said Hermanson. "So, when this opportunity came up, and Angie said she was going to do it, I was just ready to go."

This pattern repeats often. As soon as people hear about HMSE, they want to get involved. Rick Hermanson had long been concerned that high schools were canceling shop classes and automatically funneling kids into college. He believes students need programs like HMSE to help them explore other choices.
Simon and Hermanson admit they are biased, but the trades offer some incredible opportunities,  including great income and benefits and the opportunity to get paid while learning rather than accruing major debt. All too often, people come to the trades as plan B or C – they just don't know it's an option.
"The average age entering our sheet metal apprenticeship is 26," said Simon. "These kids are roaming around, going to junior college, trying to work it out. But if I can get them into the industry at 19 or 20, it's going to help a lot and could jumpstart their career."
HMSE: The First Year
The teams at Western and Hermanson spent nearly a year designing the first HMSE program for summer 2021. They easily recruited shop supervisors, sheet metal workers, pipe fitters, and others to help devise the curriculum. Volunteers sometimes test drove new classes with their own children, checking for difficulty and timing.
"Our people wanted to come in and share their experience with the kids," said Hermanson. "We sent out the call, and they just came out of the woodwork. They all asked the same question: What can I do?"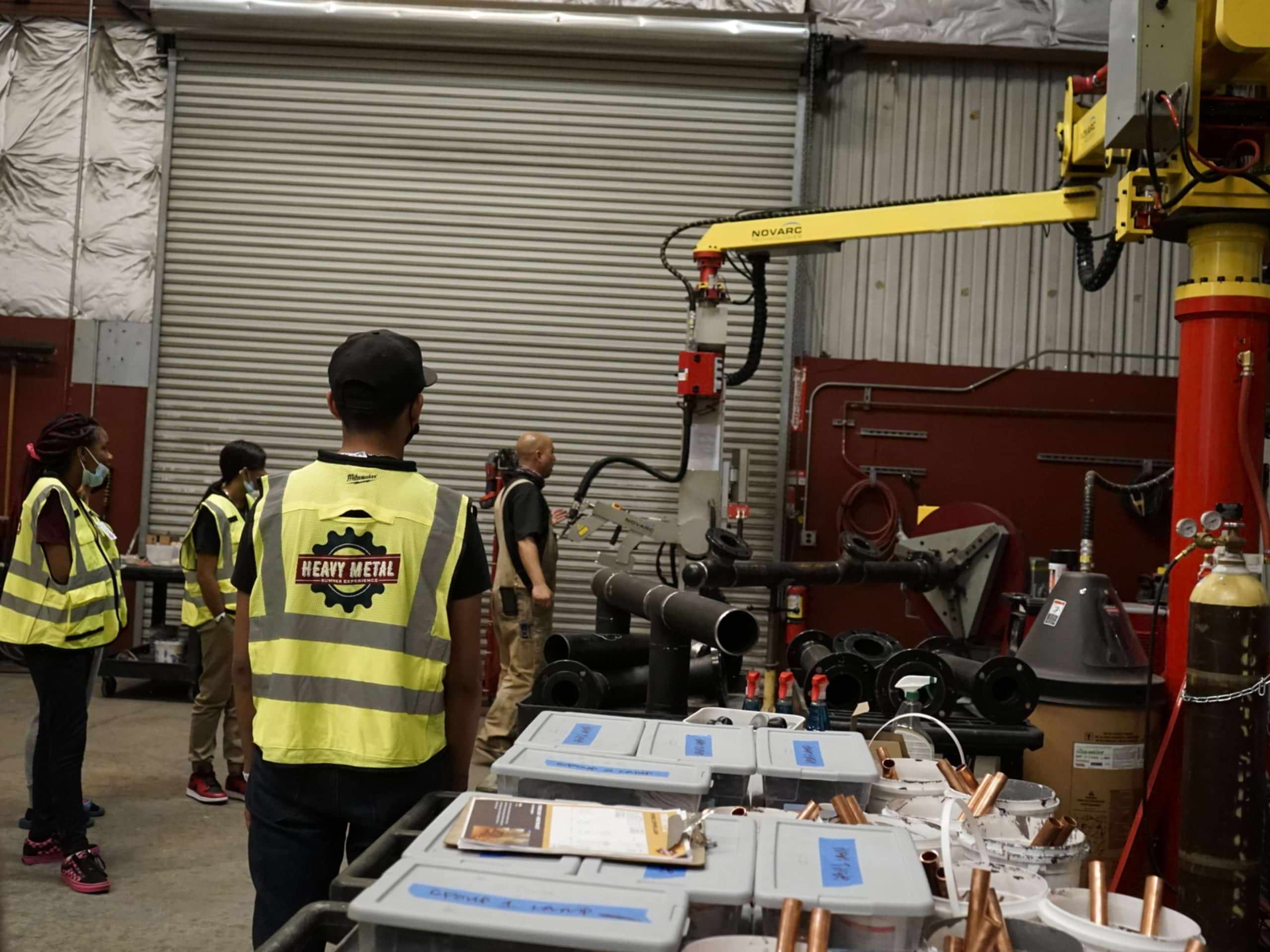 Together, the Seattle and Bay Area groups developed a six-week program, 2.5 hours a day, to introduce students to tools, protective equipment, welding, sheet metal, piping, plumbing, CAD, and other areas. Students were given projects, including building laptop holders, toolboxes, and birdhouses. In addition to the skills training, participants heard talks from craft people to learn more about the industry.
"The first day they come in, they don't know anything, and they're half-scared," said Hermanson. "But almost instantly, within hours, they start to lean in and pay attention. They get very comfortable with it pretty quickly."

"Rick started telling me about HMSE, and I'm thinking: This is exactly what we're trying to do is to get young people to realize there are alternatives to going to college," said Warren Michelson, vice president, and regional general manager for Trane's Pacific Northwest/Rocky Mountain Region. "This is about uplifting people who may not even know the trades are a great option. A journeyman technician at age 26 could earn up to six figures."
Trane is not alone. Simon works closely with Live In Peace, an East Palo Alto nonprofit focused on community support and other vendors. Well-known OEMs provided grants and tools, while other brands donated work shoes, machinery, and more.
"HMSE provides safety glasses and vests, hard hats, things like that," said Hermanson. "We want them to feel like they're on a job site, to have that experience of coming to work. After they graduate, they get to keep the tools."
The program has had an incredible impact, and it's only getting bigger. A mother described how her daughter had been depressed and unproductive – until HMSE brought her to life. One high school counselor wrote HMSE to tell them how impactful the program had been for her students.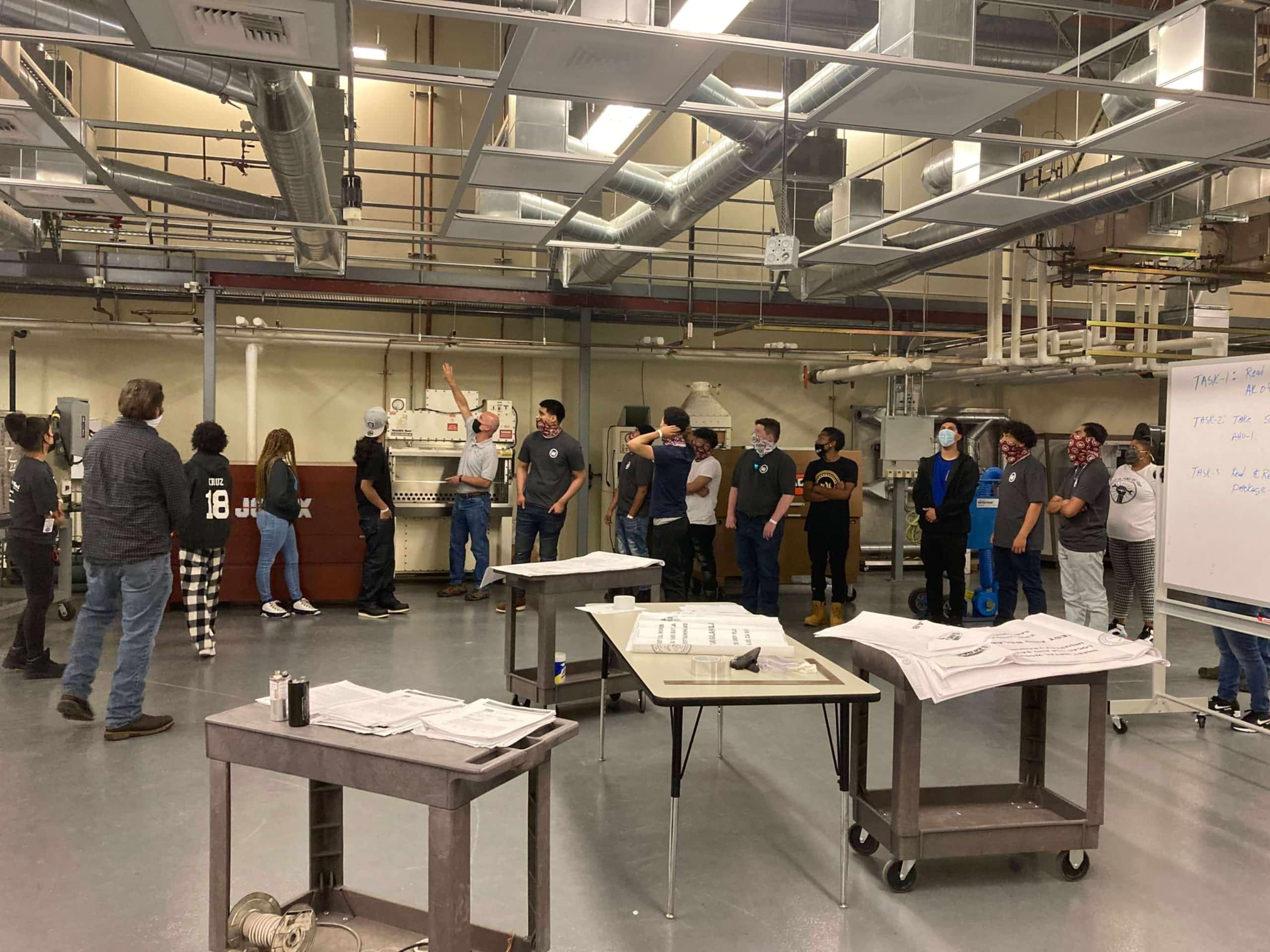 In addition, the HMSE message is spreading. One student's older brother, who had been working at a retail home improvement store, was so impressed just by hearing about HMSE that he started an apprenticeship.
"I have kids from East Palo Alto telling their siblings, telling their friends," said Simon. "And the people in my shop who helped create this, I can see the pride on their faces when I tell them this summer we have 400 kids in 22 locations around the country. They feel ownership in the program, and that's great for everyone."
Trane is a proud sponsor of HMSE and looks forward to continuing to support the program's growth and exposing teens and young adults to their opportunities in the trades.
From the Perspective of a High School Counselor 
I have been a high school counselor for almost 15 years and I can tell you that the NEED for this is substantial for students! I must say, when I saw this opportunity come up last summer, I jumped on it and started recruiting. This year I have DOUBLED the amount of applicants based on the feedback from parents and students.
I have seen firsthand how many students lack the necessary exposure to industry programs to make informed decisions about their future. While colleges and universities are often able to recruit students to their programs, many students do not fully understand why they should choose a particular program or what the career prospects are for that field.

I believe that addressing this issue will require a collaborative effort from various stakeholders including high schools, industry professionals, and colleges and universities. By working together, we can develop strategies to increase exposure to industry programs and provide students with the information they need to make informed decisions about their future.  It is become my passion to explore new ways to engage with industry professionals and provide greater exposure to industry programs.
-Vanessa Tilford, High School Counselor, CA.
All photos courtesy of HMSE.