It's more than "just business"
Streets, LLC is a family business that has provided philanthropic support and HVAC contracting for the Oklahoma City pediatric rehabilitation campus for more than 50 years.
Bill Streets fondly remembers his earliest interactions with Bethany Children's Health Center, a pediatric rehabilitation hospital in his hometown of Oklahoma City. It was Christmas, 1966, and two local groups were looking for a worthy charity to support.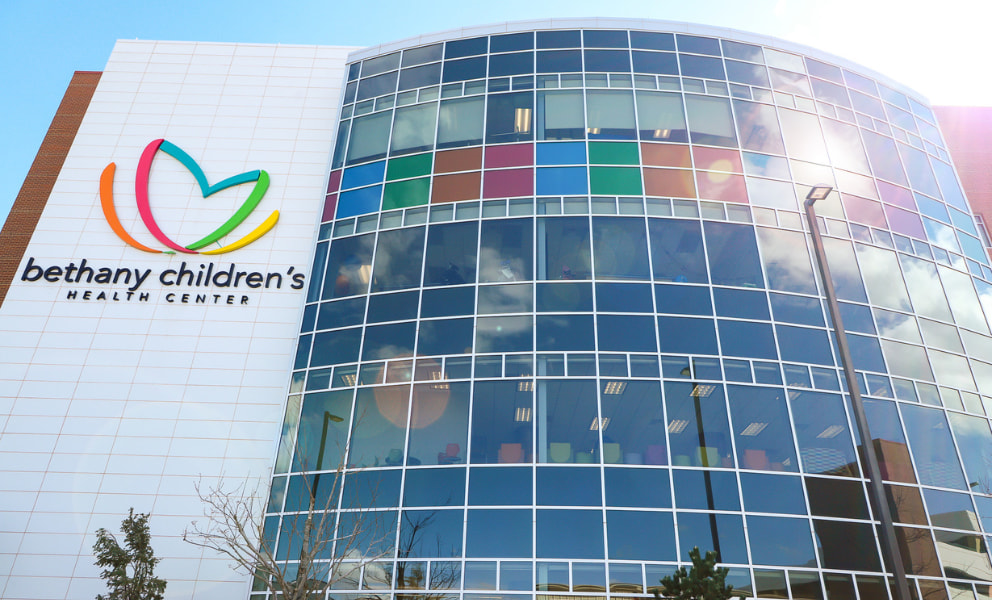 "The plumbing, heating and cooling contractors got together with the Women's Auxiliary to decide on a charitable organization, and we chose Bethany Children's," said Bill. "In those early days, the kids didn't have a television or any place to put their clothes, so we bought lockers and a 21 inch TV for their common room, which would have been considered a big screen at the time."

That was the first of many philanthropic and business collaborations between Bethany Children's Health Center and Bill's HVAC company, now called Streets, LLC. Bill and his brother Bob Streets founded Streets in 1960, and it has grown into a multi-generational business, including Bill's son Chris and grandson Christopher.
Over the years, Streets has become a go-to contractor for Bethany, installing Trane equipment and performing other work to help the organization fulfill its therapeutic mission.
The Streets appreciate all their customers but have a special place in their hearts for Bethany Children's, which started off as an orphanage over 100 years ago. Bill was an orphan and adopted Chris, who was also an orphan, giving them a natural connection to the organization. Still, it's Bethany Children's outstanding work that really inspires the family.
"It's quite an experience to hold a little kid at the Hospital," said Chris Streets. "We're just happy to be part of their mission."
The Story of Bethany Children's Health Center
Bethany Children's was founded in 1898, almost a decade before Oklahoma became a state. The facility went through different phases as an orphanage and convalescent facility, shifting more towards healthcare during the polio outbreaks in the early and middle 20th century. As the organization grew, they began caring for children with even more intensive medical needs.
"The kids at Bethany Children's require complex care," said the hospital's CEO Nico Gomez. "They often have multiple medical complexities, and sometimes they need the support of ventilators. Some have complex brain or spinal cord injuries, others have spina bifida, cerebral palsy or other congenital conditions."

Some of the children will spend their entire lives at Bethany Children's. The Hospital provides education, a wide variety of therapies, and important support and resources for families. In addition to providing care for chronically ill patients, Bethany Children's treats kids who have been injured in accidents or have experienced sports or other traumatic injuries, transitioning them from the hospital to their homes.
"We're the largest freestanding pediatric rehabilitation hospital in the country with 160 licensed beds," said Gomez. "We have a large and growing outpatient center, and we've been able to serve thousands of kids over the years, giving them the opportunity to thrive at home."
Bethany Children's takes a comprehensive approach to care. The hospital has adaptive recreation and fine arts facilities and an aquatic therapy pool. Mattie Town gives patients and families a place to practice specific activities of daily living in realistic settings, such as a kitchen, bathroom, bedroom, car, store, or restaurant.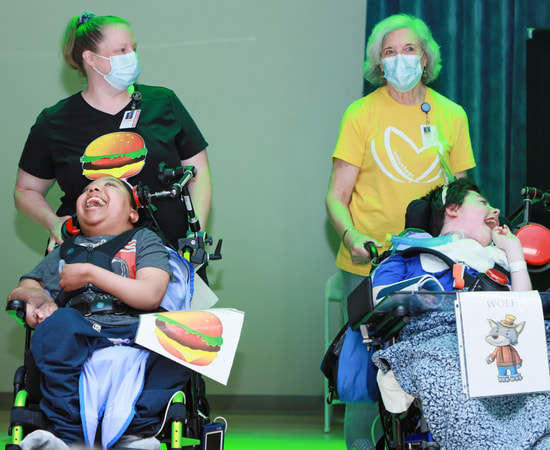 Photo courtesy of Bethany Children's Health Center
More Than Climate Control
For many years, Streets helped Bethany Children's with relatively small mechanical projects. However, in 1995, the hospital received a nearly $10 million gift to build the Donald W. Reynolds Complex, a 100,000-square-foot medical facility with 100 inpatient beds.
Streets won the bid and began installing Trane equipment and controls, which are still being used in that facility 25 years later. Because the new building was being used for patients who need the most complex care, the HVAC systems had to achieve the highest possible standards.
"If the environment is not just right, our kids on ventilators will not thrive," said Albert Gray, who was Bethany Children's CEO when the complex was built. "So, it was critical, when we built this building, to make sure we had the right equipment because we have to provide that high level of care. The knowledge that Streets brought and the systems they put in place have been absolutely invaluable to the organization."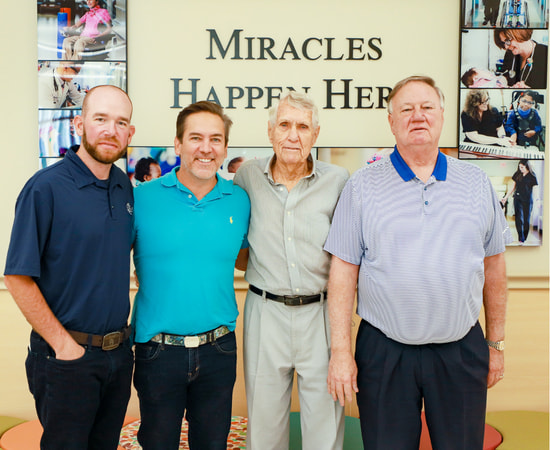 Trane: A Longtime Collaborator for Streets and Bethany Children's
Trane and Streets have worked on more big projects at Bethany Children's since 1995. In 2017, Streets helped the hospital build a central utility plant, with two Trane chillers, and a four-story outpatient facility.
Streets was Trane's first integrated control systems strategic partner, but the collaboration between the two companies predates that by decades. Over the years, the relationship has thrived on shared values and continuity. Trane New Systems Sales Engineer, Tony Arango has been working with the Streets family for close to 20 years.
"We worked with Trane a lot, starting in 1964," said Bill. "They had good people and good equipment, and we knew how to install it well."
Those relationships will continue to grow, as Bethany Children's plans to expand even more. "I feel really good about Streets as an organization and as a family," said Gomez. "It's been a great relationship over the years, and we're thankful that they've always provided the best service and equipment."