HVAC Maintenance
Learn best practices for taking care of your system, so you can avoid costly repairs.
Keep your system working at its best
Choose your unit, system, or component for details on what's causing your issues and how you can resolve them.
When you should schedule preventive maintenance
Adopting a seasonal maintenance routine for your system can help you stay comfortable during the coldest and hottest times of the year.

Cooling
1x a year
Cooling season: Time of year when temperatures are at their warmest, so you may run your air conditioning more regularly. Peak season is usually May to August, but can vary by region.
Perform service on your air conditioner in late winter or early spring, before the cooling season begins.

Heating
1x a year
Heating season: Time of year when temperatures are at their coldest, so you may run your heat more frequently. Peak season is usually November to February, but can vary by region.
Ask a technician to inspect your furnace in late summer or early fall, before the heating season takes off.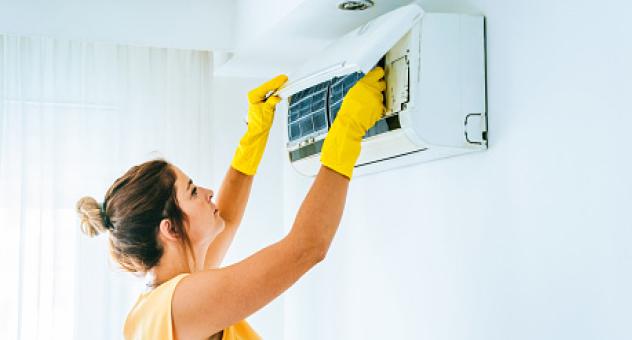 What you can do yourself
Before you call a technician to service your system, cross these tasks off your maintenance to-do list.
Clean what you can
Clean or replace any filters inside your system's indoor unit. Also, clear away any dirt, leaves, and debris from your system's outdoor unit.
Pro tip: Keep plants, weeds, shrubs, and other vegetation at least 18 inches away from your outdoor unit to avoid debris buildup.
Watch out for leaks
Check for leaks or holes in your system's ductwork, evaporator coil, or cabinet (the outside "shell" of your unit that holds all the parts inside together).
Keep your ears open
Listen closely for any strange noises when your system starts. If you hear any, call a technician to inspect the problem more closely.
Perform a smell test
Take note of any suspicious or unusual odors when your system starts. If you smell anything strange, call a technician to identify the issue.
Keep your vents clear
Make sure you move any furniture, drapes, rugs, etc. that could be blocking your supply and return vents.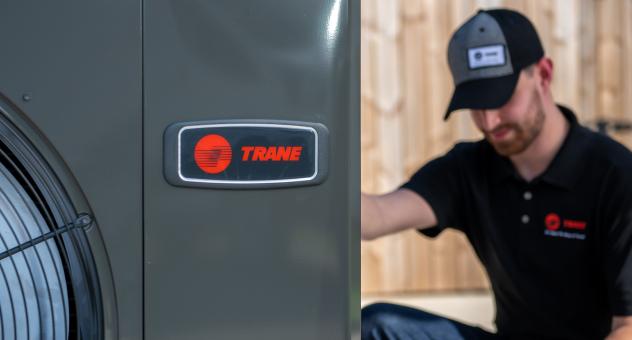 When to call a technician
There are some situations only a professional should handle. Here's when you need to call in an expert.
Your energy bills keep rising
If your utility bills increase but your overall usage remains the same, one or more components of your system may not be working as they should.
Your comfort isn't consistent
If your air conditioner, furnace or other HVAC system can't maintain consistent temperatures, a technician is the best person to investigate the issue.
Your unit's fins are damaged
Bent or damaged fins on your air conditioner or heat pump's outdoor unit can trap heat inside your unit, causing performance and temperature issues.
Your unit takes on a lot of water
Excessive water, such as from a flood, can seriously damage your unit's electrical systems. If you suspect that your unit's mechanical equipment might have water damage, do not attempt to resolve the issue yourself. Call a technician. Electrical problems are potentially life-threatening and should only be handled by a professional.
You smell electrical burning
Turn off your unit immediately and call a technician. A burning smell could mean your unit is experiencing a malfunction or electrical issue requiring professional attention.
Warranty & Registration
After getting a new system, be sure to protect it with a warranty.
Owner's Manual
Learn more about your product, like its technical specs and innovative technology.
Contact a local dealer
Dealers can answer questions, help you find the right products for your home, and repair your system.
We're here to help
Connect with our Customer Care team about your products, warranties, and dealer concerns.
Available Monday – Friday from 7am to 5pm CST
A phone