Pricing
Where you live and how your home was constructed can affect the cost of a new system and installation. Here's where you can find the best way to buy and afford a new system that fits your lifestyle.
Pricing can vary, speak with a local expert near you for more detailed pricing information.
Pricing Guide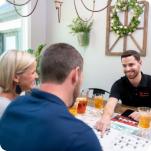 Use this guide to plan ahead and better understand what each price range includes.
Offers, Rebates & Tax Credits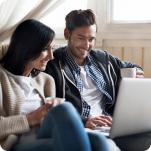 Discover ways to make a Trane HVAC system more affordable for you.
Financing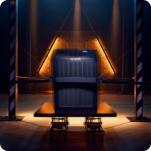 Find a comfort system that offers affordable monthly payments and flexibility in your budget.
Trane Unstoppable Comfort Plan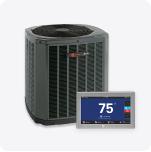 Trane's Unstoppable Comfort Plan allows you to lease your system for one low monthly payment that includes maintenance, repair, and filter costs.
Contact a local dealer
Dealers can answer questions, help you find the right products for your home, and repair your system.
We're here to help
Connect with our Customer Care team about your products, warranties, and dealer concerns.
Available Monday – Friday from 7am to 5pm CST
A phone