Offers, Rebates & Tax Credits
Find ways to save on your system with rebates, special offers, and tax credits, including new credits from the Inflation Reduction Act (IRA).
Rebates and tax credits near you
Unlock rebates and tax credits on select products.
What are rebates?
Rebates are location-based incentives that help you save money while making smarter energy choices with your HVAC system. Enter your zip code, discover how much you can save, and apply through your local power provider.
What are tax credits?
Purchasing certain HVAC systems or making other energy-related improvements to your home may qualify you for federal tax credits. Before you buy, research which Trane products let you save with federal tax credits.
Limited Time: Don't Miss Out
On Trane's 2023 Unstoppable Event
Invest in energy-efficient equipment, receive an instant rebate, and take advantage of
Trane's 2023 Special Financing offer available through participating dealers.
Offer valid 09/15/2023 - 11/15/2023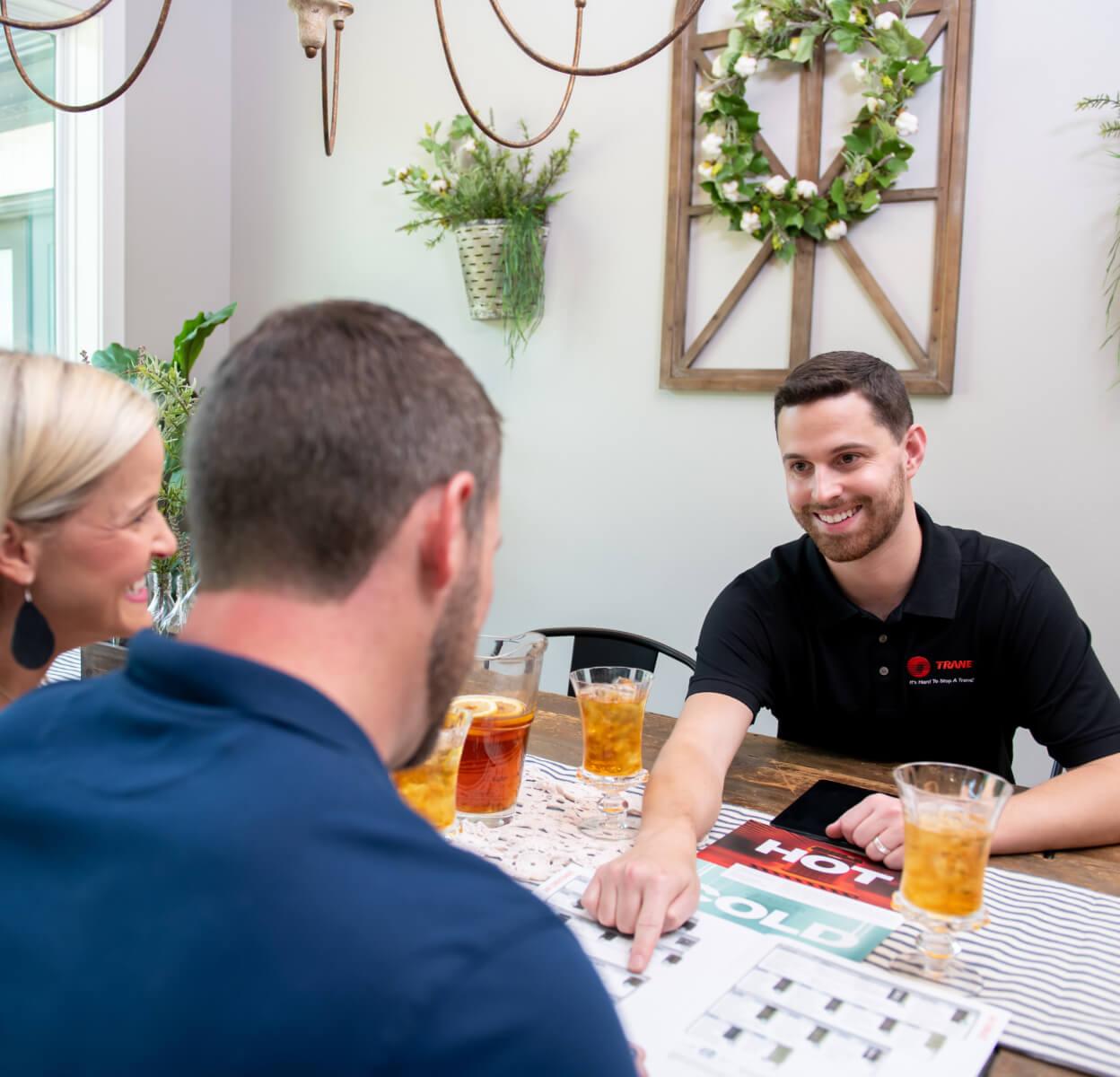 Inflation Reduction Act Incentive Details
Great news for homeowners!
Recent legislation changes may mean that upgrading your HVAC system may not only save you energy costs, but also earn you tax credits and rebates.
If you installed eligible HVAC equipment before December 31st, 2022, you may be eligible for tax credits of $50 to $300 or up to 10% of the installed costs ($500 maximum) under the former Internal Revenue Code 25C guidelines.

If you installed/will install eligible HVAC equipment between January 1, 2023, and December 31, 2032, you may be eligible for tax credits up to 30% of installation costs (up to $1,200/year) under the expanded Energy-Efficient Home Improvement Tax Credit 25C program.

Other changes to the 25C tax credit include:
- Qualified heat pumps have a separate yearly limit of up to $2,000.
- Air conditioners and furnaces that meet eligibility requirements may qualify for up to $600 each.

Note: The maximum 25C tax credit amount is $3,200 when a qualifying heat pump is included in the purchase.
As part of the Inflation Reduction Act (or IRA) signed in August of 2022, nearly $370 billion have been set aside to incentivize residential energy-efficient purchases. The Internal Revenue Code Section 25C credit was significantly enhanced as of January 1, 2023, offering greater savings to homeowners—in addition to the utility bill savings associated with energy-efficient HVAC systems.
Local energy efficiency rebate programs:
Your state or local municipality may offer additional rebate programs relating to energy-efficient upgrades. Use the EcoRebates search tool at the top of this page to discover additional rebates available in your area.
Please note: The rebate programs vary from state to state, and can differ depending on your income.
How to apply for a federal energy tax credit
Subject to IRS regulations, tax credits apply as a direct reduction of taxes owed. To apply, follow these steps. Note: The process outlined below is for the filing process for equipment installed prior to December 31st 2022. The IRS has not yet defined the process for 2023. Check back for updates.
Manufacturer's certificates
Download and save the manufacturer certificate that matches your system type. These certificates will be helpful when filing your federal taxes for 2022. *Note: The 2023 application process is not yet available from the IRS. Check back for updates and certificates, if applicable.
---
---
---
---
---
---
---
Contact a local dealer
Dealers can answer questions, help you find the right products for your home, and repair your system.
We're here to help
Connect with our Customer Care team about your products, warranties, and dealer concerns.
Available Monday – Friday from 7am to 5pm CST
A phone