Trane and American Standard HVAC Partner with PICKUP to Launch On-Demand Delivery of Systems & Parts
Published:
August 25, 2020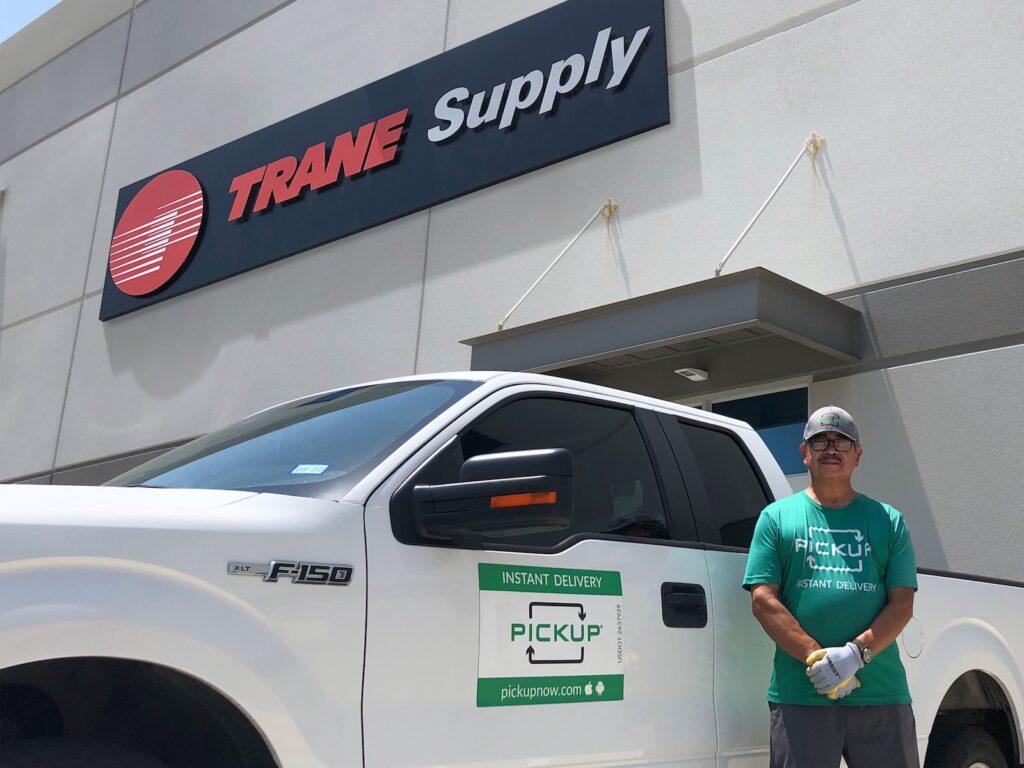 DAVIDSON, N.C., Aug. 25, 2020 – When ordering systems and parts, delivery speed, convenience, and control are among the top dealer experience needs. Trane and American Standard Heating and Air Conditioning have partnered with PICKUP, the enterprise-grade, on-demand delivery service to enable instant, same-day, and scheduled delivery. PICKUP is now available to all dealers of Trane® and American Standard® equipment when and where they need it. From hotshot deliveries to job sites and office locations nationwide, PICKUP provides an exceptional experience 7 days a week while simplifying dealer logistics.
"In combining our unmatched capability to deliver almost any system or part within Trane's network, dealers can focus on what their customers care about most: fast, efficient, and reliable climate control services," said PICKUP Chief Revenue Officer Darren Waxman.
"With millions of SKUs spread across a vast set of product lines, the logistics of getting the right part or system into the right hands at the right time is a time consuming and typically costly process. As experts in on-demand, same-day delivery, PICKUP takes that complexity off the table."
"We are extremely pleased to help Trane and American Standard dealers deliver peak performance and profitability by leveraging their core competencies, secure in the knowledge that the supplies and systems their technicians need will arrive on time and in perfect condition — from the smallest component to the largest system."
The PICKUP platform provides dealers, sales, and logistics teams with part tracking, supported by a network of highly competent and empowered delivery professionals. Their vetted workforce, known as "PICKUP Good Guys," many of whom are military veterans and first responders, are elite delivery professionals who bring an unprecedented level of commitment to flexible, reliable service provision. Dealers can take advantage of up-to-the-minute customer notifications and 24/7 live support by chat, text, or phone.
"We are dedicated to helping the best brands in the world do what they do best by doing what we do best; executing perfect delivery experiences," Waxman added. "Our commitment to creating amazing experiences is reflected in our Net Promoter Score of 88, and in the confidence of world-class brands such as Trane and American Standard, who trust PICKUP as their exclusive on-demand delivery and logistics partner."
###