A Dog's Bark, a Customer Problem and an Opportunity
Learn how a problem can turn into a great customer experience.
Although I love my dog, Lucy, she does tend to bark. From what I understand, it gets much worse when I'm not at home (which has been a lot lately). So, I decided to get a bark collar. I jumped online, did some research and ordered the collar that seemed to be the best.
A week later, the barking had slowed, yet the collar kept beeping. We were worried it wasn't working. How frustrating. I called the place and they answered immediately. I told them the problem and they apologized. They asked for my address and said a new collar would be delivered to our house in two days — and it arrived on time!
Solve a problem. Gain trust.
Wow! Impressive customer service. They turned a problem into a great experience. And, in so doing, they earned my trust. (By the way, the collar has worked great ever since). When customers have a problem, whether they're looking for a dog collar, home comfort solutions or anything else, they have two core questions:
Do you care about me?
Can I trust you?
Companies that do care about their customers will invest to earn their trust. We make that same commitment to our customers and dealer partners every day at Trane.
Creating customers for life
For the trust question, it's best answered when the situation is not easy. We find out if we can trust someone when it's not easy for them to do the right thing. That's why a customer problem is actually a wonderful opportunity.
When they have a problem and it takes a sacrifice from us to get it right, we have a great opportunity to earn their trust. When you boil it down, great customer service comes down to recognizing problems as opportunities to do the right thing and therefore, creating customers for life.
When a customer has a problem, we need to show we care
Don't get me wrong. With a complex product like a home comfort system that also requires a quality installation or repair, we need to ask many more questions than my dog collar example.
Yet by addressing it with a mindset of "this is an opportunity", our customer will feel it. They will know that we care about them. When we then solve the problem, even when it costs us something, we will earn their trust. They will have the answers to their core questions and we will earn a customer for life.
Instead of looking at customer problems as just an issue to fix, we can actually feel grateful that we have this opportunity to resolve a problem when it matters most. This is why it is so important that we see the moment, serve the moment and solve the moment.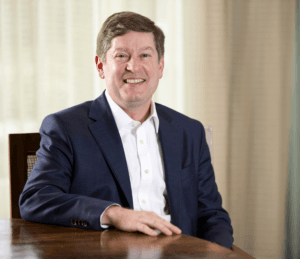 Jason Bingham
President Residential HVAC & Supply, Ingersoll Rand