M Series Air Handler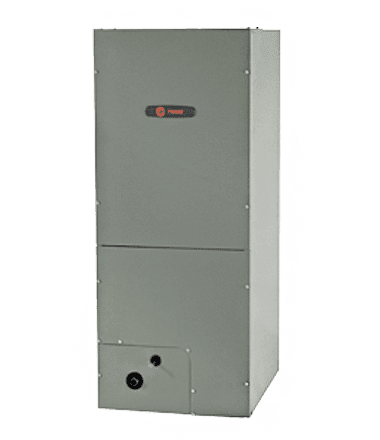 ---
Offers and estimated costs for
Edit Location
---
What's included in the price?
Pricing varies by location and dealer in addition to several other factors. Learn more about what affects pricing
Additional features of the M Series Air Handler
Enjoy the M Series Air Handler, Trane's best value when it comes to air handler products! This all-aluminum, rust resistant cabinet is built to last and tested to prove it, so that it can reliably bring complete comfort into your home. The variable speed fan inside will evenly and efficiently distribute warmed and cooled air throughout your entire home, leaving you to feel like you are entering an oasis every time you step inside. Contact your local HVAC dealer today to see how easy it is to add an air handler to your existing HVAC system.
Already own a Trane?
After getting a new system, be sure to protect it with a warranty.
Learn more about your product, like its technical specs and innovative technology.
Where do you go from here?
Step 1
Research your needs
Consider your home comfort level, climate, ductwork, energy use, and desired monthly heating and cooling costs.
Step 2
Get a dealer quote
Schedule a visit with your dealer for a custom recommendation. Visit our Dealer Locator page for a list of questions to discuss with your dealer.
Step 3
Fix or upgrade your unit
Gather all your information to make a replace or repair decision. Follow up with your dealer and enjoy your new or improved HVAC.