M Series Communicating Air Handler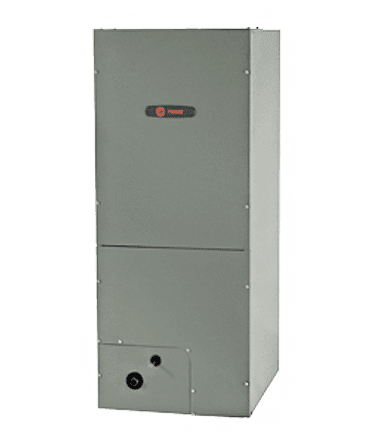 ---
Offers and estimated costs for
Edit Location
---
What's included in the price?
Pricing varies by location and dealer in addition to several other factors. Learn more about what affects pricing
Additional features of the M Series Communicating Air Handler
A communicating air handler like the M Series Communicating Air Handler expertly links all of your HVAC system components through Trane's ComfortLink® II technology. That means, the M Series Communicating Air Handler can send and receive messages with other systems in the home like an air conditioner, heat pump, or furnace, to all work together at optimal performance. Enjoy the communication technology at work as you sit back and relax in your home.
Already own a Trane?
After getting a new system, be sure to protect it with a warranty.
Learn more about your product, like its technical specs and innovative technology.
Where do you go from here?
Step 1
Research your needs
Consider your home comfort level, climate, ductwork, energy use, and desired monthly heating and cooling costs.
Step 2
Get a dealer quote
Schedule a visit with your dealer for a custom recommendation. Visit our Dealer Locator page for a list of questions to discuss with your dealer.
Step 3
Fix or upgrade your unit
Gather all your information to make a replace or repair decision. Follow up with your dealer and enjoy your new or improved HVAC.