XL17i Air Conditioner
Formerly XL18i Air Conditioner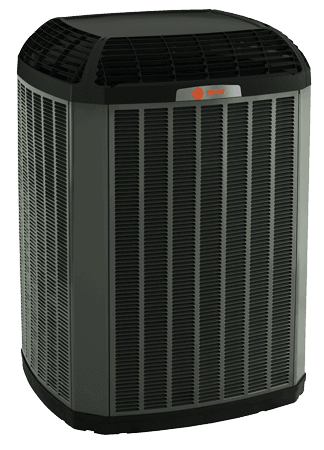 ---
Offers and estimated costs for
Edit Location
---
What's included in the price?
Pricing varies by location and dealer in addition to several other factors. Learn more about what affects pricing
Technical Specs
Efficiency Rating
SEER2, or Seasonal Energy Efficiency Ratio 2, is the total heat removed from the conditioned space during the annual cooling season. The new M1 testing procedure will increase systems' external static pressure by a factor of five to better reflect field conditions of installed equipment
Up to 17.2 SEER2
Noise Level
The average sound level in decibels. The higher the number, the louder the unit. For example, a vacuum cleaner = 70.
72-74 DbA
Speeds
Units with variable cooling stages have more precise temperature control and operate more efficiently than single stage units.
Two
ENERGY STAR® qualified
Yes
Estimated Yearly
Energy Savings
44%
Energy cost based on the rating of a matched system
More details

ENERGY STAR Qualified
Additional features of the XL17i Air Conditioner
Homeowners who want a high-efficiency air conditioner should look no further than the Trane XL17i air conditioner with up to 17.2 SEER2. As an ENERGY STAR® qualified air conditioner, the XL17i can cool your home quickly and efficiently, while potentially saving you time, energy, and money as it brings you the home comfort you need. Talk to your independent local Trane dealer today to learn more about this highly rated, durable, and reliable HVAC system.
Already own a Trane?
Warranty & Registration
After getting a new system, be sure to protect it with a warranty.
Owner's Manuals
Learn more about your product, like its technical specs and innovative technology.
Where do you go from here?
Step 1
Research your needs
Consider your home comfort level, climate, ductwork, energy use, and desired monthly heating and cooling costs.
Step 2
Get a dealer quote
Schedule a visit with your dealer for a custom recommendation. Visit our Dealer Locator page for a list of questions to discuss with your dealer.
Step 3
Fix or upgrade your unit
Gather all your information to make a replace or repair decision. Follow up with your dealer and enjoy your new or improved HVAC.