HVAC 101: AIR CONDITIONERS
How an air conditioner works
When it's a hot summer day outside, but a brisk 68 degrees in your home, you might find yourself wondering, "How do air conditioners work?" To sum it up, air conditioners remove heat and humidity from the air inside and place it outside to ultimately cool down your home.
To complete this process, a lot of different parts of the air conditioner need to work together, and let's not forget there are multiple types of systems that all fulfill the same goal of cooling your home. Let's dive into the specifics so you can understand how your air conditioner really works and discover which system is right for you.
Explore air conditioners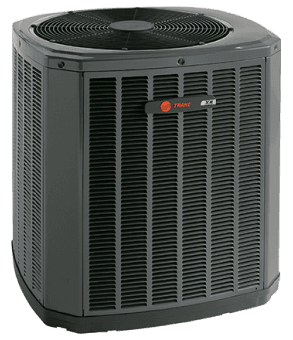 How AC works: central air and split systems
Air conditioner types
Understanding the different types of air conditioners will help you determine which is right for your home.
Air conditioner components
Now that you know about all the different types of air conditioners, let's look at the major parts that make them up.
Air conditioner zoning
Take even more control of your home comfort with air conditioner zoning.

Get helpful HVAC tips in our newsletter
Sign up for our email newsletter to learn helpful HVAC tips and tricks before your purchase your system.
Contact a local dealer
Dealers can answer questions, help you find the right products for your home, and repair your system.
We're here to help
Connect with our Customer Care team about your products, warranties, and dealer concerns.
Available Monday – Friday from 7am to 5pm CST
A phone