HVAC System Filters
HVAC filters help remove dust, dander, and harmful particles from the air inside your home. By regularly changing your filter, you can improve your indoor air quality and extend the life of your heating and cooling system.
How to change furnace air filters
Changing your HVAC and furnace air filter is a vital part of home maintenance. To help ensure you're breathing healthier air and supporting your heating and cooling system to operate at an optimal level, follow the simple steps in this video to change your furnace filter as suggested.
Learn more about filter maintenance
What does a filter do?
Filters help protect the many parts of your heating and cooling unit from debris and buildup that can shorten the working life of the system. A properly fitted filter can also trap unwanted, and oftentimes unseen, pollutants from the air in your home, including:

Dust & Dirt

Pollen

Mold

Fiber & Lint

Pet Dander

Bacteria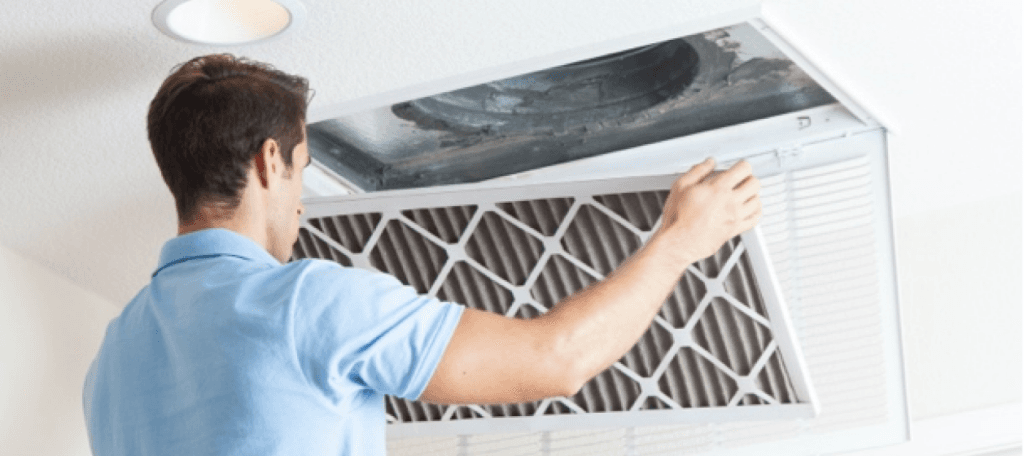 Changing your return vent filter
Start with the return vent. Air filters are typically found behind the return vent door, often located in the ceiling or wall in the central portion of your home. If your home has multiple HVAC systems, there will likely be at least one air filter for each unit.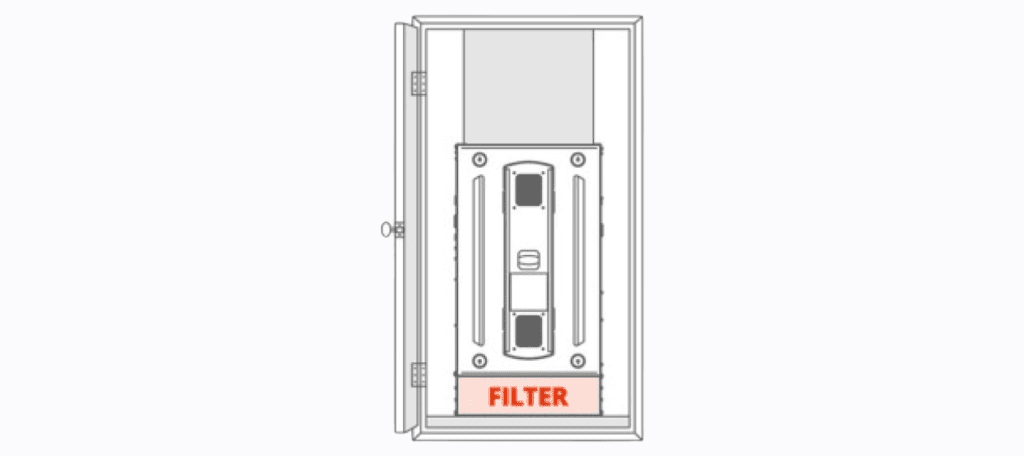 Changing your HVAC filter
A second filter location for most HVAC systems and furnaces is the air handler portion of the system. The air handler houses the fan and fan motor and is usually located in the basement or attic. A slim, removable cover will reveal the filter location.
Where to find your HVAC filter
It's time to clear the air. Choose the Trane owner guide that's specific to your unit for detailed instructions on locating and changing your air filter.
HVAC filter arrow
Not every AC or furnace filter will have an arrow printed on the frame, but when it does the arrow indicates the direction the filter must face. The arrow should face the direction the air is flowing. When changing the AC or furnace filter, the arrow should face the furnace and point away from the return duct. The same is true when changing the air duct filter. The arrow should point toward the unit.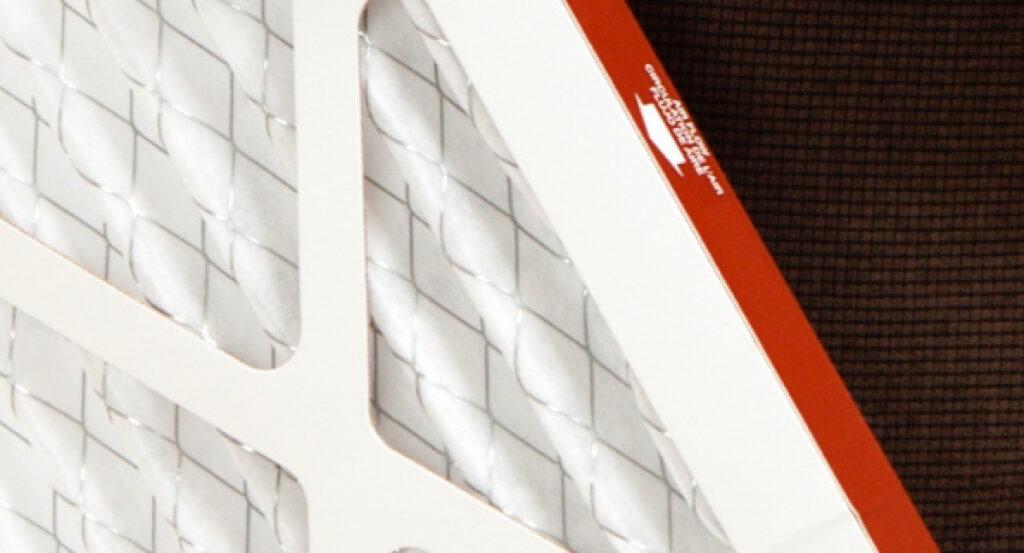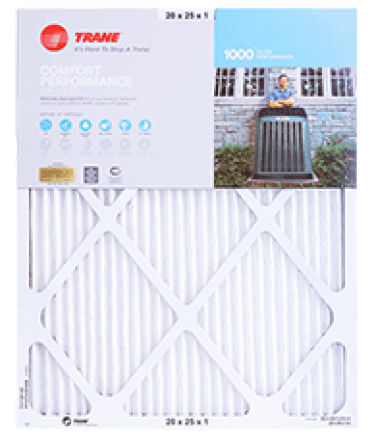 Trane Comfort Performance Filter
Air Filters remove dust, lint, pet dander, and other pollutants so you can breathe easier knowing your indoor air quality is better with Trane®.
Compatible with Trane systems or any standard HVAC system. Available from Trane Dealers in select locations.
What's the best HVAC filter?
Air filters are measured by Minimum Efficiency Reporting Values (MERV). A MERV rating speaks to the filters ability to capture large particles. The higher the MERV rating, the better the filter is at capturing specific pollutants from the air. However, a higher MERV rating may not be best for your system.
The MERV scale rates filters from 1 to 16. Your AC or furnace is designed for a specific type of filter. Most homes are best served by a filter with a MERV rating of 8 to 13, but refer to your system's user manual or with a Trane employee for guidance.
Pollutants removed from air
Pollen, dust, clothing and carpet fibers
Pollen, dust, clothing and carpet fibers, hair spray, mold spores
Pollen, dust, clothing and carpet fibers, hair, mold spores, legionella, pet dander
13-16
Best for most tobacco smoke
Pollen, dust, clothing and carpet fibers, hair spray, mold spores, bacteria, pet dander, cooking oil, most tobacco smoke, smog
ADVANCED INDOOR AIR QUALITY
A breath of fresh air
Air filters are the first defense against the pollutants in your air, but building a complete air filtration system can help support an even higher quality of indoor air. Trane® Indoor Air Quality solutions can help remove harmful contaminants from the air you breathe.
*Based on third party testing of particle removal efficiency down to 0.3 microns (2005).

Get helpful HVAC tips in our newsletter
Sign up for our email newsletter to learn helpful HVAC tips and tricks before your purchase your system.
Contact a local dealer
Dealers can answer questions, help you find the right products for your home, and repair your system.
We're here to help
Connect with our Customer Care team about your products, warranties, and dealer concerns.
Available Monday – Friday from 7am to 5pm CST
A phone