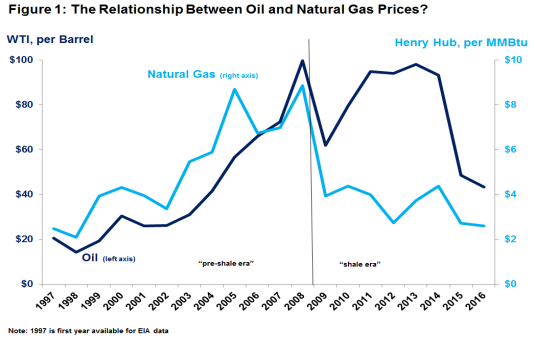 The Relationship Between Oil and Natural Gas Prices?
Jude Clemente June 28, 2017 05:58 PM
The link between crude oil and natural gas prices is critical for end-users: these two sources are increasingly being produced by the same companies and together supplied 70% of U.S. energy demand in 2016. To set the context, Figure 1 demonstrates oil and gas prices since 1997.
Read More