Trane is a U.S. General Services Administration (GSA) Federal Supply Schedule Multiple Award Schedule (MAS) contracts holder. We can provide comprehensive turn-key building and installation solutions, maintenance and facility management services, equipment replacement, modernization and energy savings performance contracts that deliver best value to government entities and authorized GSA Schedule users through our GSA Federal Supply Schedule contracts.
We have delivered over $300M in Federal Supply Schedule products, services, and energy solutions via our GSA Schedule contracts and over $500M in guaranteed energy savings for Government customers as a DOE Qualified Energy Savings Performance contractor.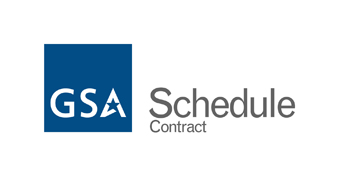 GSA Schedule
Schedule 84 – Total Solutions for Facility Management (Contract #GS-07F-0248K) HVAC Equipment, controls, installation, turnkey projects, ancillary services, and comprehensive energy solutions.
Schedule 03FAC - Facilities Maintenance and Management (Contract 03FAC #GS-06F-0079R) Facility Maintenance and Management services at buildings and installations including:  commissioning services, energy management and audits, water conservation, and support services.
Contracts
Trane's GSA Schedule Contracts Online Price List including Terms and Conditions:
Partnering with Trane
Trane has as strong commitment to utilizing GSA Schedule 84 and 03FAC' to build successful projects.  Contact  Trane's Government Solutions Team, to obtain more information on the program, equipment information/pricing, and Trane's Federal Supply Schedule to obtain more information on the program, establishing Blanket Purchase Agreements, Contractor Teaming Arrangements, and our comprehensive building solutions