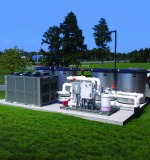 Trane® EarthWise™ Ice-Enhanced Air Cooled Chiller Plant includes eight standard configurations for air-cooled chillers, ice tanks and customizable system controls that provide an advanced starting point for designing a thermal storage system.
Reduced risk and engineering costs
Pre-packaged system design including pre-programmed system controls
Repeatability
Avoid installation and commissioning pitfalls
Avoid or reduce custom programming
Optimized components
Least expensive first-cost system
Lowest total cost of ownership system
Reliability
CALMAC® IceBank® tanks have no moving parts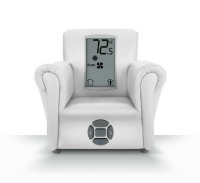 Trane® Air-Fi™ wireless communication is a reliable, flexible solution that frees you from the hassles associated with wired components for your building controls system.
Reliable and stable signal throughout your building with a typical 200-foot indoor signal range and up to four times the number of potential paths
Prevent communication loss and automatically reroute disrupted signals, thanks to self-repairing mesh technology
Save time and money spent replacing batteries with a lifetime battery
No need to run wires in your facility, which reduces installation time and costs in new construction
Easier, faster, higher-quality installation, because the system is addressed, tested and programmed at the factory
Maximum flexibility for the future to easily integrate devices and reconfigure spaces as technology and building needs evolve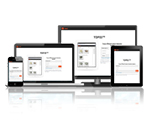 Mobile TOPSS™ is a cutting-edge product information delivery system designed to provide what you need, wherever you need it.  It is a cloud based, interactive website application with a mobile device friendly user interface.
Latest Information – the product database is constantly updated with the latest information, including product updates and new product rollouts with no need to download updates
Streamlined experience - provides all the critical product information you're used to, but with an efficient, intuitive new system
Visit Mobile TOPSS.com today where you can use your existing ComfortSite account to log in or request access for new users.
Would you like to learn more about our projects?