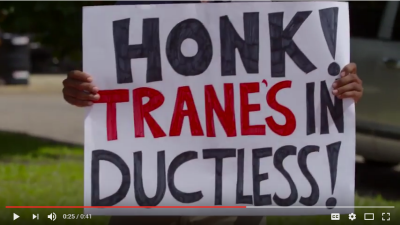 Trane® ProSpace™ Ductless Solutions
Outstanding industry leading energy efficiency. Broad versatility. With more systems for more applications than ever before, Trane® ProSpace™ ductless solutions are serving more buildings and more purposes than ever before — making more people comfortable, keeping more equipment operating at safe temperatures and saving more building owners more money.
The ProSpace™ ductless design has always offered unbeatable benefits for many structures — from historic buildings to new construction, from standalone solutions to supplemental systems. Now, Trane has added multiple options to serve the needs of more diverse applications — including many different types of smaller applications.