Want to ensure a healthier school? Here's your playbook.
School buildings aren't only central in a child's education, but also in their cognitive development. A student's cognitive skills are highly impacted by the environment in which they learn. Because most instruction happens within enclosed spaces, it is critical that students are met with an optimal environment—from airflow, to lighting, to thermal comfort, to sound—to enhance and not inhibit their educational development, and ultimately, their success. And it's not just students. Teachers, administrators, cafeteria workers, custodians, parents and community members all go here.
How good is the environment inside your school? We've gathered the information you need to start the conversation with your school's administrators and decision-makers to create the healthiest, most comfortable building for all who go there.
A building that bolsters learning
These times have called on all of us to change in more ways than we could imagine. They've also presented an opportunity to evaluate what's important and take a fresh approach. Now is the time to examine whether your school—the building where your child learns, or you work, or neighbors gather for a town meeting—is as good as it can be. Because when it is, children and all people feel better and perform better. Here's the research that tells us so. Share it with other parents or school leaders. Because when the school is the heart of the community, everyone has a role to play.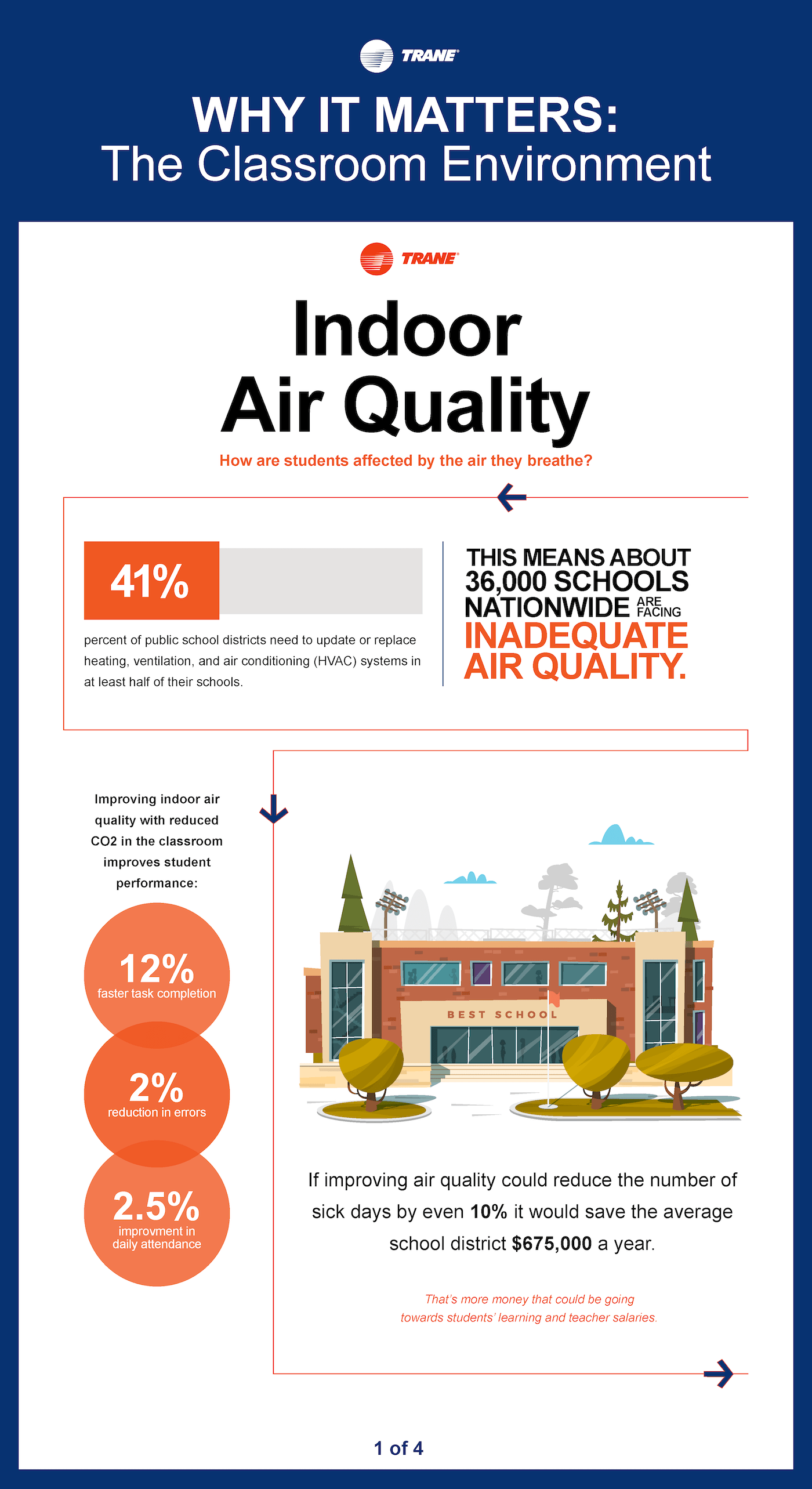 Let's go beyond to improve our schools.
There's even more you can do to help create the best indoor environment possible within the school buildings that are so central to the community and its children.