Thailand Hotel Gains Guests' Confidence with Improved Air Quality
โดย Trane Technologies 04.19.2021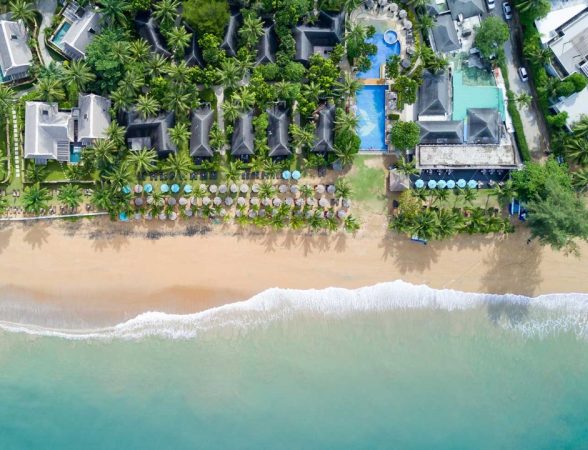 For any business, building the confidence and trust of customers takes time. For businesses that own or operate spaces where their clients actually spend time, like hotels, shopping facilities, and office complexes, that trust has been put to test like never before. And as life starts to return to normal – expectations by occupants for improved health and safety of indoor environments will be anything but normal.  
Healthier environments ensure guest confidence
Every space is different and requires a tailored strategy – including a holistic approach to create healthier indoor spaces, with the right combination of solutions and recommendations personalized for each customer's comfort and air quality needs.
For the Pattaya Park Beach Resort in Pattaya City, Thailand, that meant utilizing innovative air cleaning systems from Trane with Photocatalytic Oxidation and Ultraviolet Germicidal Irradiation (PCO+UVGI).
Hotels have been one of the first industries to apply PCO+UVGI technology as they strive to recover from a pandemic-driven downturn.
Pattaya Park Beach Resort has implemented safety measures such as temperature screening for guests and mask requirements for all staff in addition to applying PCO+UVGI technology on two floors of its revolving restaurant tower, each of which can accommodate nearly 300 customers.
"We were the first hotel in Thailand to use PCO+UVGI," says Chanpen Chantanavaranon, deputy general manager for the Pattaya Park Beach Resort. "Our guests include families with small children and seniors who may feel particularly concerned about health issues and our property's environmental management. Trane's latest air cleaning system technology helps us increase the safety of our indoor environments and builds our guests' confidence."
Innovative technology for unprecedented challenges
Photocatalytic oxidation uses ultraviolet radiation to create powerful agents that oxidize and break down biological contaminants, converting them to simpler molecules such as carbon dioxide and water. Ultraviolent germicidal irradiation acts as an energy source for the catalytic reactions of the PCO process, while also using ultraviolet light to damage and inactivate the DNA or RNA of microorganisms, including fungi, bacteria and viruses commonly found in buildings.
"This unique suite of solutions applies innovative technology in commercial air-conditioning systems to reduce contamination of pathogens," says Phanlop Techasuwan, managing director of Trane Thailand. "We are proud to have partnered with the Pattaya Park Beach Resort in ensuring their guests' peace of mind and comfort."