Climate Control and Customer Satisfaction
Customer and staff loyalty can depend on how well cooking exhaust, fumes, odors and humidity are managed. Climate control systems that are inadequate or out of balance are the underlying cause of many complaints:
Drafty conditions near the front door and kitchen pass-through
Hot and cold spots in the dining room
Excessive odors and smoke from the kitchen
Unsafe, slippery kitchen floors caused by excessive humidity
Trane Planned Replacement Program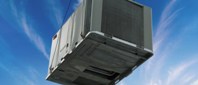 Being proactive in planning the replacement of old, worn-out units with new, energy-efficient equipment from Trane, can maximize savings, minimize hassles and ensure reliable operation!
Please contact your Trane representative to learn more about how Trane's Planned replacement program can help you.
View Trane Planned Replacement Program Brochure
Innovation for Restaurant IAQ
Designed specifically for challenging restaurant environments, the Trane Total Kitchen® HVAC (TKHVAC) solution, featuring the Total Outdoor Air Unit (TOAU), improves restaurant conditions and reduces operating costs.
Energy Savings to Improve the Bottom Line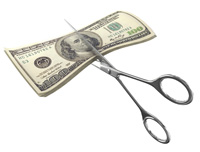 Heating and air conditioning typically account for nearly 25 percent of a restaurant's energy use, second only to cooking. Trane restaurant HVAC solutions improve HVAC-related energy efficiency by 20 to 35 percent. And the cost to purchase and install them can be less than traditional solutions.
Building Automation Systems Protect Your Brand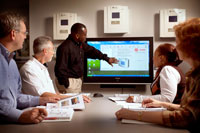 The way people feel inside your restaurants influences how they feel about your brand, whether it's a fast-food environment or an upscale dining experience. An easy-to-manage building automation system featuring Tracer™ SC building automation system makes it easy to maintain a comfortable dining and work environment. Tracer ES™, a powerful web-accessible based solution, allows you to view your building control systems, whether just a single facility or multiple facilities, and helps you to provide a consistent customer experience from one restaurant to the next.
THIS VIDEO NEEDS TO BE PUT IN YOU TUBE
Create Better Retail Environments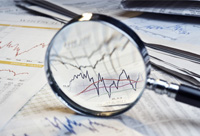 Discover cost-effective opportunities for renewing HVAC systems infrastructure performance through a free, no-obligation analysis conducted by Trane professionals. Learn more about Energy Retrofit Services.

Trane Intelligent Services enables us to remotely monitor your HVAC systems, issue alerts when performance variations may be impairing energy efficiency, provide periodic reports and formulate plans to improve building performance.

Trane National Services delivers a high level of professional skill, along with proven technology and processes, through a nationwide network of local service offices. Our centrally managed approach helps you achieve consistent quality standards, energy savings and reliability across your entire building portfolio.
Retail Planned Replacement Video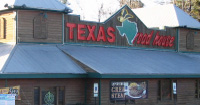 Trane National Accounts
Offering a proven project management process, pre-commissioned controls, simplified procurement and factory-tested comfort solutions, Trane National Accounts serves organizations across the U.S. National Accounts. Call us: 800-872-6330.